APARTMENTS FOR RENT AT THE HULL
 APARTMENTS FOR RENT IN HULL GATINEAU
Looking for a secure apartment building in Hull with a contemporary design and high-end finishes? Look no further than Le W/E. Our spacious living areas are equipped with quality windows, offering an abundance of natural light. Discover the best of dynamic and welcoming community living at W/E.
Le W/E offers a range of stylish and comfortable apartments, designed to cater to all your needs. Each apartment features a fully-equipped modern kitchen, luxurious bathrooms, and spacious bedrooms to ensure your comfort and satisfaction. In addition to enjoying an exceptional living environment, you will benefit from a wide range of on-site amenities and services.
You can relax in our wellness area, work out in our state-of-the-art fitness center, or enjoy our rooftop terrace with stunning city views. Located in the heart of Hull, Le W/E is ideally situated close to public transportation, shops, restaurants, and green spaces, offering you the best of urban living and outdoor recreation.
Don't wait any longer, start living your best life today – rent with us. For more information on our available apartments, rental rates, and terms, contact our team now. Make Le W/E your new home and experience exceptional living in an unparalleled setting.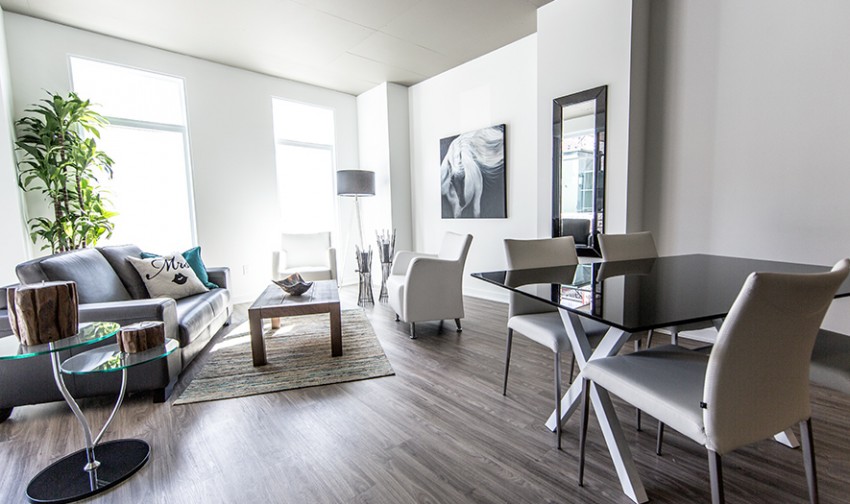 Located at the Hull in Gatineau, a few kilometers from the highway, The W/E offers condominium-style apartments for rent. Choose from over 137 units. Just around the corner from a multitude of shops and services in Gatineau, the establishment offers the advantages of urban living in the heart of downtown.
Comfort and safety. We attach the utmost importance to quality construction in order to offer you a better quality of life in our apartments. Our spacious apartments will undoubtedly meet your needs.
Contact us for more information.
For more information on apartments for rent in Hull, Gatineau, at Le W/E: